2014 Christmas Favorites on TV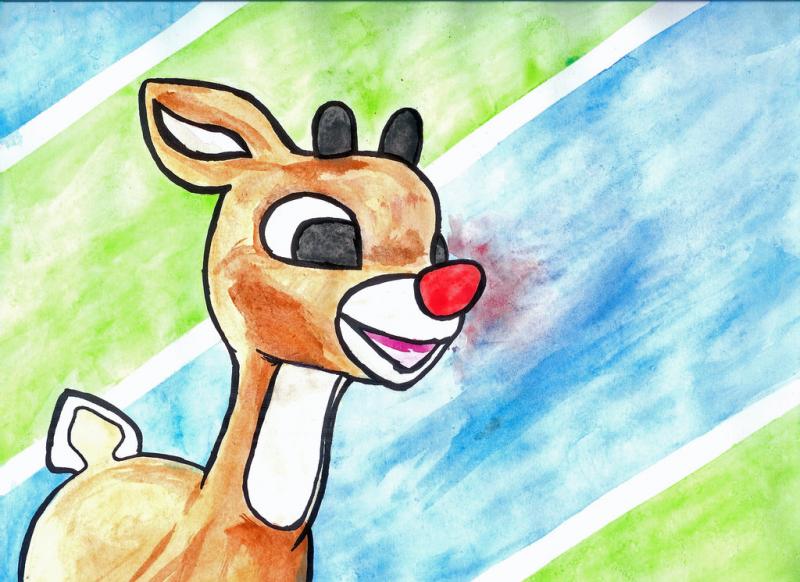 There's nothing quite like a holiday classic to lift your spirits this time of year! From the originals Santa Claus is Comin' to Town and The Year Without a Santa Claus to newer favorites like Arthur Christmas, Disney's Prep and Landing, and Santa Buddies: The Legend of Santa Paws...there is something for everyone!
Not sure how to find ABC Family Channel? Click
here
to find the channel in your area.
Monday, December 1
(4:00–5:00 PM ET/PT) JACK FROST (1979)
(5:00–6:00 PM ET/PT) SANTA CLAUS IS COMIN' TO TOWN
(6:00–8:00 PM ET/PT) NATIONAL LAMPOON'S CHRISTMAS VACATION
(8
...
:00–10:00 PM ET/PT) ELF
(10:00 PM–12:00 AM ET/PT) THE SANTA CLAUSE
(12:00–1:00 AM ET/PT) SANTA CLAUS IS COMIN' TO TOWN
(1:00–2:00 AM ET/PT) JACK FROST (1979)

Tuesday, December 2
(4:00–6:00 PM ET/PT) RUDOLPH AND FROSTY'S CHRISTMAS IN JULY
(6:00–8:00 PM ET/PT) ELF
(8:00–10:00 PM ET/PT) THE SANTA CLAUSE
(10:00 PM–12:00 AM ET/PT) THE SANTA CLAUSE 3: THE ESCAPE CLAUSE
(12:00–2:00 AM ET/PT) PRANCER


Wednesday, December 3
(5:00–7:00 PM ET/PT) PRANCER
(7:00–9:00 PM ET/PT) THE SANTA CLAUSE 3: THE ESCAPE CLAUSE
(9:00–11:00 PM ET/PT) THE POLAR EXPRESS
(12:00–2:00 AM ET/PT) A VERY BRADY CHRISTMAS

Thursday, December 4
(5:00–6:00 PM ET/PT) RUDOLPH'S SHINY NEW YEAR
(6:00–7:00 PM ET/PT) THE YEAR WITHOUT A SANTA CLAUS
(7:00–9:00 PM ET/PT) THE POLAR EXPRESS
(9:00–11:00 PM ET/PT) DISNEY'S A CHRISTMAS CAROL
(12:00–2:00 AM ET/PT) SNOW

Friday, December 5
(5:00–6:00 PM ET/PT) THE YEAR WITHOUT A SANTA CLAUS
(6:00–8:00 PM ET/PT) DISNEY'S A CHRISTMAS CAROL
(8:00–10:30 PM ET/PT) DR. SEUSS' HOW THE GRINCH STOLE CHRISTMAS
(10:30–11:30 PM ET/PT) SANTA CLAUS IS COMIN' TO TOWN
(11:30 PM–2:00 AM ET/PT) – FRED CLAUS

Saturday, December 6
(7:00–9:00 AM ET/PT) ALL I WANT FOR CHRISTMAS
(9:00–11:00 AM ET/PT) A DENNIS THE MENACE CHRISTMAS
(11:00 AM–1:30 PM ET/PT) FRED CLAUS
(1:30-2:00 PM ET/PT) FROSTY'S WINTER WONDERLAND
(2:00-4:00 PM ET/PT) THE SANTA CLAUSE 3: THE ESCAPE CLAUSE
(4:00-6:30 PM ET/PT) DR. SEUSS' HOW THE GRINCH STOLE CHRISTMAS
(6:30-9:00 PM ET/PT) TOY STORY 3
(9:00-11:00 PM ET/PT) ARTHUR CHRISTMAS - Network Television Premiere!
(11:00 PM–1:00 AM ET/PT) THE SANTA CLAUSE 3: THE ESCAPE CLAUSE
(1:00–2:00 AM ET/PT) JACK FROST (1979)

Sunday, December 7
(7:00–9:00 AM ET/PT) A DENNIS THE MENACE CHRISTMAS
(9:00-9:30 AM ET/PT) THE LITTLE DRUMMER BOY
(9:30 AM–11:30 AM ET/PT) RUDOLPH AND FROSTY'S CHRISTMAS IN JULY
(11:30 AM–1:30 PM ET/PT) ARTHUR CHRISTMAS
(1:30-3:30PM ET/PT) JACK FROST (1998)
(3:30–5:30 PM ET/PT) THE SANTA CLAUSE 3: THE ESCAPE CLAUSE
(5:30–8:00 PM ET/PT) TOY STORY 3
(8:00–8:30 PM ET/PT) TOY STORY THAT TIME FORGOT – ABC FAMILY PREMIERE
(8:30–10:30 PM ET/PT) ELF
(10:30–11:00 PM ET/PT) TOY STORY THAT TIME FORGOT
(11:00 PM–12:00 AM ET/PT) THE YEAR WITHOUT A SANTA CLAUS


Monday, December 8
(5:00–6:00 PM ET/PT) THE YEAR WITHOUT A SANTA CLAUS
(6:00–8:00 PM ET/PT) ELF
(8:00–9:00 PM ET/PT) THE FOSTERS – NEW HOLIDAY EPISODE!
(9:00–10:00 PM ET/PT) SWITCHED AT BIRTH – NEW HOLIDAY EPISODE!
(10:00–11:00 PM ET/PT) SANTA CLAUS IS COMIN' TO TOWN
(12:00–1:00 AM ET/PT) THE FOSTERS
(1:00–2:00 AM ET/PT) SWITCHED AT BIRTH

Tuesday, December 9

(5:00–5:30 PM ET/PT) FROSTY'S WINTER WONDERLAND
(5:30–6:00 PM ET/PT) MICKEY'S CHRISTMAS CAROL
(6:00–8:00 PM ET/PT) THE LITTLE MERMAID
(8:00–9:00 PM ET/PT) PRETTY LITTLE LIARS – NEW HOLIDAY EPISODE!
(9:00–10:00 PM ET/PT) CHASING LIFE - NEW HOLIDAY EPISODE!
(10:00-11:00 PM ET/PT) RUDOLPH'S SHINY NEW YEAR
(12:00–1:00 AM ET/PT) PRETTY LITTLE LIARS
(1:00–2:00 AM ET/PT) CHASING LIFE

Wednesday, December 10
(4:00–6:00 PM ET/PT) THE LITTLE MERMAID
(6:00–7:00 PM ET/PT) THE YEAR WITHOUT A SANTA CLAUS
(7:00-7:30 PM ET/PT) BABY DADDY
(7:30–8:00 PM ET/PT) MELISSA & JOEY
(8:00–8:30 PM ET/PT) MELISSA & JOEY – NEW HOLIDAY EPISODE!
(8:30-9:00 PM ET/PT) BABY DADDY – NEW HOLIDAY EPISODE!
(9:00–11:00 PM ET/PT) NATIONAL LAMPOON'S CHRISTMAS VACATION
(12:00–12:30 AM ET/PT) MELISSA & JOEY
(12:30–1:00 AM ET/PT) BABY DADDY

Thursday, December 11
(5:00–7:00 PM ET/PT) JACK FROST (1998)
(7:00–9:00 PM ET/PT) NATIONAL LAMPOON'S CHRISTMAS VACATION
(9:00–11:00 PM ET/PT) SCROOGED
(12:00–2:00 AM ET/PT) THE MISTLE-TONES

Friday, December 12
(4:30–5:30 PM ET/PT) JACK FROST (1979)
(5:30–7:30 PM ET/PT) SCROOGED
(7:30–9:30 PM ET/PT) THE SANTA CLAUSE
(9:30 PM–12:00 AM ET/PT) MIRACLE ON 34TH STREET (1994)
(12:00–2:00 AM ET/PT) HOLIDAY IN HANDCUFFS

Saturday, December 13
(7:00–9:00 AM ET/PT) UNLIKELY ANGEL
(9:00–11:00 AM ET/PT) THE MISTLE-TONES
(11:00 AM–1:00 PM ET/PT) HOME ALONE 3
(1:00–3:00 PM ET/PT) PRANCER
(3:00–5:30 PM ET/PT) MIRACLE ON 34TH STREET (1994)
(5:30–6:00 PM ET/PT) MICKEY'S CHRISTMAS CAROL
(6:00–8:00 PM ET/PT) THE SANTA CLAUSE
(8:00–10:00 PM ET/PT) NATIONAL LAMPOON'S CHRISTMAS VACATION
(10:00–11:00 PM ET/PT) SANTA CLAUS IS COMIN' TO TOWN
(11:00–11:30 PM ET/PT) MICKEY'S CHRISTMAS CAROL
(11:30 PM–2:00 AM ET/PT) FRED CLAUS

Sunday, December 14
(7:00–9:30 AM ET/PT) MIRACLE ON 34TH STREET (1994)
(9:30–11:30 AM ET/PT) DISNEY'S A CHRISTMAS CAROL
(11:30 AM–1:30 PM ET/PT) JACK FROST (1998)
(1:30–4:00 PM ET/PT) FRED CLAUS
(4:00–6:00 PM ET/PT) NATIONAL LAMPOON'S CHRISTMAS VACATION
(6:00–9:00 PM ET/PT) DR. SEUSS' HOW THE GRINCH STOLE CHRISTMAS
(9:00 PM–12:00 AM ET/PT) DR. SEUSS' HOW THE GRINCH STOLE CHRISTMAS

Monday, December 15
(4:30–7:00 PM ET/PT) WILLY WONKA & THE CHOCOLATE FACTORY
(7:00-7:30 PM ET/PT) DISNEY'S PREP & LANDING
(7:30–8:00 PM ET/PT) DISNEY'S PREP & LANDING: NAUGHTY VS. NICE
(8:00–9:00 PM ET/PT) THE YEAR WITHOUT A SANTA CLAUS
(9:00–11:00 PM ET/PT) THE POLAR EXPRESS
(12:00–2:00 AM ET/PT) SANTA BABY

Tuesday, December 16
(2:00–4:30 PM ET/PT) WILLY WONKA & THE CHOCOLATE FACTORY
(4:30-6:30 PM ET/PT) RUDOLPH AND FROSTY'S CHRISTMAS IN JULY
(6:30–8:30 PM ET/PT) THE POLAR EXPRESS
(8:30–11:00 PM ET/PT) HOME ALONE
(12:00-2:00 AM ET/PT) SANTA BABY 2: CHRISTMAS MAYBE

Wednesday, December 17
(7:00–9:00 AM ET/PT) HOLIDAZE
(9:00–11:00 AM ET/PT) SANTA BABY
(11:00 AM–1:00 PM ET/PT) SANTA BABY 2: CHRISTMAS MAYBE
(1:00–3:00 PM ET/PT) DISNEY'S A CHRISTMAS CAROL
(3:00–4:30 PM ET/PT) MICKEY'S TWICE UPON A CHRISTMAS
(4:30–5:30 PM ET/PT) THE YEAR WITHOUT A SANTA CLAUS
(5:30–6:30 PM ET/PT) SANTA CLAUS IS COMIN' TO TOWN
(6:30–9:00 PM ET/PT) HOME ALONE
(9:00–11:00 PM ET/PT) THE SANTA CLAUSE
(12:00–2:00 AM ET/PT) CHRISTMAS CUPID

Thursday, December 18
(7:00–9:00 AM ET/PT) CHRISTMAS CUPID
(9:00–11:00 AM ET/PT) UNLIKELY ANGEL
(11:00 AM–1:00 PM ET/PT) 12 DATES OF CHRISTMAS
(1:00–3:00 PM ET/PT) HOLIDAY IN HANDCUFFS
(3:00–5:00 PM ET/PT) PRANCER
(5:00–6:30 PM ET/PT) MICKEY'S ONCE UPON A CHRISTMAS
(6:30–8:30 PM ET/PT) THE SANTA CLAUSE
(8:30–11:00 PM ET/PT) FRED CLAUS
(12:00–2:00 AM ET/PT) HOLIDAY IN HANDCUFFS

Friday, December 19
(7:00–9:00 AM ET/PT) DESPERATELY SEEKING SANTA
(9:00–11:00 AM ET/PT) UNACCOMPANIED MINORS
(11:00–11:30 AM ET/PT) MICKEY'S CHRISTMAS CAROL
(11:30 AM–1:30 PM ET/PT) PRANCER
(1:30–3:30 PM ET/PT) JACK FROST (1998)
(3:30–6:00 PM ET/PT) FRED CLAUS
(6:00–8:00 PM ET/PT) HOME ALONE
(8:00–10:00 PM ET/PT) ELF
(10:00 PM–12:00 AM ET/PT) NATIONAL LAMPOON'S CHRISTMAS VACATION
(12:00–2:00 AM ET/PT) SCROOGED


Saturday, December 20
(7:00–9:00 AM ET/PT) THE DOG WHO SAVED CHRISTMAS VACATION
(9:00–11:00 AM ET/PT) SANTA BUDDIES: THE LEGEND OF SANTA PAWS
(11:00 AM–12:00 PM ET/PT) THE YEAR WITHOUT A SANTA CLAUS
(12:00–2:00 PM ET/PT) ARTHUR CHRISTMAS
(2:00–4:00 PM ET/PT) HOME ALONE
(4:00–6:00 PM ET/PT) NATIONAL LAMPOON'S CHRISTMAS VACATION
(6:00–8:00 PM ET/PT) ELF
(8:00–10:30 PM ET/PT) DR. SEUSS' HOW THE GRINCH STOLE CHRISTMAS
(10:30 PM–1:00 AM ET/PT) HOME ALONE
(1:00-2:00 AM ET/PT) A MISER BROTHERS' CHRISTMAS

Sunday, December 21
(7:00–9:00 AM ET/PT) SANTA BUDDIES: THE LEGEND OF SANTA PAWS
(9:00–11:00 AM ET/PT) ARTHUR CHRISTMAS
(11:00 AM–1:00 PM ET/PT) RICHIE RICH'S CHRISTMAS WISH
(1:00-1:30 PM ET/PT) THE LITTLE DRUMMER BOY
(1:30-2:00 PM ET/PT) NESTOR, THE LONG EARED CHRISTMAS DONKEY
(2:00-3:00 PM ET/PT) RUDOLPH'S SHINY NEW YEAR
(3:00–4:00 PM ET/PT) SANTA CLAUS IS COMIN' TO TOWN
(4:00–5:00 PM ET/PT) THE YEAR WITHOUT A SANTA CLAUS
(5:00–7:30 PM ET/PT) DR. SEUSS' HOW THE GRINCH STOLE CHRISTMAS
(7:30–10:00 PM ET/PT) HOME ALONE
(10:00 PM–12:00 AM ET/PT) THE POLAR EXPRESS

Monday, December 22
(7:00–9:00 AM ET/PT) RICHIE RICH'S CHRISTMAS WISH
(9:00–11:00 AM ET/PT) A DENNIS THE MENACE CHRISTMAS
(11:00 AM–1:00 PM ET/PT) UNLIKELY ANGEL
(1:00–3:00 PM ET/PT) SNOWGLOBE
(3:00–5:00 PM ET/PT) THE MISTLE-TONES
(5:00–5:30 PM ET/PT) FROSTY'S WINTER WONDERLAND
(5:30-6:30 PM ET/PT) RUDOLPH'S SHINY NEW YEAR
(6:30–7:30 PM ET/PT) SANTA CLAUS IS COMIN' TO TOWN
(7:30–8:00 PM ET/PT) MICKEY'S CHRISTMAS CAROL
(8:00-8:30 PM ET/PT) TOY STORY THAT TIME FORGOT
(8:30-10:30 PM ET/PT) THE SANTA CLAUSE
(10:30–11:00 PM ET/PT) TOY STORY THAT TIME FORGOT
(12:00-2:00 AM ET/PT) RUDOLPH AND FROSTY'S CHRISTMAS IN JULY

Tuesday, December 23
(7:00–8:30 AM ET/PT) MICKEY'S ONCE UPON A CHRISTMAS
(8:30–10:30 AM ET/PT) CHRISTMAS CUPID
(10:30 AM–12:30 PM ET/PT) SANTA BABY
(12:30–2:30 PM ET/PT) SANTA BABY 2: CHRISTMAS MAYBE
(2:30–4:30 PM ET/PT) HOLIDAY IN HANDCUFFS
(4:30–5:00 PM ET/PT) FROSTY'S WINTER WONDERLAND
(5:00-7:00 PM ET/PT) THE SANTA CLAUSE
(7:00–9:00 PM ET/PT) HOME ALONE
(9:00–11:00 PM ET/PT) THE POLAR EXPRESS
(12:00–2:00 AM ET/PT) ARTHUR CHRISTMAS

Wednesday, December 24
(7:00-7:30 AM ET/PT) MICKEY'S CHRISTMAS CAROL
(7:30–9:30 AM ET/PT) ARTHUR CHRISTMAS
(11:00 AM-1:00 PM) SNOW
(1:00 PM-3:00 PM ET/PT) JACK FROST
(3:00–5:00 PM ET/PT) THE POLAR EXPRESS
(5:00–7:00 PM ET/PT) HOME ALONE
(7:00–9:00 PM ET/PT) NATIONAL LAMPOON'S CHRISTMAS VACATION
(9:00–11:00 PM ET/PT) ELF
(12:00–2:00 AM ET/PT) SCROOGED

Thursday, December 25
(7:00–7:30 AM ET/PT) FROSTY'S WINTER WONDERLAND
(7:30–8:00 AM ET/PT) THE LITTLE DRUMMER BOY
(8:00–8:30 AM ET/PT) NESTOR, THE LONG EARED CHRISTMAS DONKEY
(8:30–9:00 AM ET/PT) 'TWAS THE NIGHT BEFORE CHRISTMAS
(9:00–9:30 AM ET/PT) MICKEY'S CHRISTMAS CAROL
(11:00 AM–1:00 PM ET/PT) HOME ALONE
(1:00-2:00 PM ET/PT) RUDOLPH'S SHINY NEW YEAR
(2:00–3:00 PM ET/PT) SANTA CLAUS IS COMIN' TO TOWN (3:00–4:00 PM ET/PT) THE YEAR WITHOUT A SANTA CLAUS
(4:00–4:30 PM ET/PT) DISNEY'S PREP & LANDING
(4:30–5:00 PM ET/PT) DISNEY' S PREP & LANDING: NAUGHTY VS. NICE
(5:00–7:00 PM ET/PT) NATIONAL LAMPOON'S CHRISTMAS VACATION
(7:00–9:00 PM ET/PT) ELF
(9:00–11:00 PM ET/PT) HOME ALONE
(12:00 AM–2:00 AM ET/PT) HOME ALONE 3